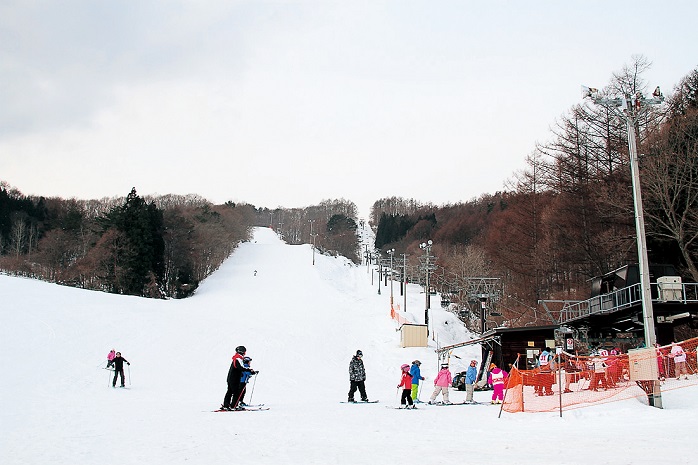 The Kunohe Ski Resort is visited by skiers from not only cities and towns near here but from outside of the prefecture and offers slopes for children, beginners and more experienced skiers. It has a two-person ski lift and night-time facilities to help skiers get around its three courses. Also, the hills aren't just for skiing – you can snowboard too!
Panorama Course – Length: 900 m. Max slope: 30°
Enjoy an exciting long-distance adventure on the Panorama Course.
Dynamic Course – Length: 650 m. Max slope: 24°
This course for dynamic thrill-seekers can also be experienced at night.
Karamatsu Course – Length: 700 m. Max slope: 20°
With a max slope of 20°, this is a great course to start beginners on.
18-41-6 Ibonai, Kunohe-mura, Kunohe-gun, Iwate Prefecture, 028-6502
Phone: 0195-42-2366